EnviroMentors® Modules
The EnviroMentors® offer a series of different workshops that cover a range of current environmental issues. All modules are designed to engage students through movement and fun activities.
Workshops are designed to encourage students to become environmental stewards in their households, spreading the message to the wider community. The pace of the workshops is mixed by incorporating games, kinaesthetic learning and props to keep children engrossed and actively engaged.
Modules are tailored for each learning stage, from  preschool to Year Six (ages 4 to 13).
Workshops run for 45 minutes to an hour, with educators conducting up to five sessions per day. Schools receive a pack which includes follow up resources.
NSW and Australian Curriculum links for each module can be found here.
To download the EnviroMentors Workshops Information Brochure, click here.

In the Bin
The module is tailored for each specific Councils' waste services and local community conditions, with practical and immediately accessible lessons imparted through creative drama activities and a 'waste relay' game.

Sustainability
The concept of sustainability is broken down into an easily digestible format for students. Natural resources are explored through games, with students collaborating to identify actions they can take in their daily lives at home and school to consume less and conserve resources for future generations.

Composting
Students will learn fundamental lessons about disposing of the organic waste they generate – both at home and school. They will learn that their old food scraps and garden waste are a valuable resource which can be used as fertiliser. They will look at the benefits of using this resource, exploring composting as an environmentally sound alternative to reduce organic waste sent to landfill.

Schoolyard Harvest
The workshop draws the essential connection between growing and caring for a garden and the food we eat. It also introduces the benefits of keeping chickens for fresh eggs, and gets kids thinking about how they can be more self-sustaining in their backyards for their health and the environment.

Worm Farming
Worm farming is a simple and effective way to recycle food scraps. Students enjoy discovering how a real worm farm looks and works, while learning the correct way of caring for their own.

Saving Water
In one of our two water education modules, students examine through puzzles and interactive demonstrations the water cycle, just how much potable water we have on earth and how we need to share this limited supply of water. Ideas to save water at home and school are role-played through activities.

Keeping Waterways Clean
Students role-play the harmful activities carried out by characters in a catchment story. After observing the effects these actions can have on water quality and biodiversity, students brainstorm environmentally friendly practices to protect our fragile waterways.

Lunches Unwrapped
Students develop an understanding of waste avoidance and the significant amount of packaging used on food. They explore the environmental implications of using different materials to package foods, evaluating the benefits and detriments of a range of options to make an informed choice about the best or better alternative to single use packaging.
Proudly supported by: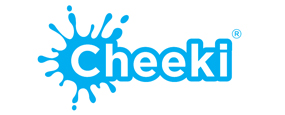 Litter
This module aims to reduce the amount of litter in schools and the surrounding community by equipping students with the information required to introduce litter reduction strategies at school, home, and in their communities. The focus is on parks, beaches, retail, transport and entertainment precinct.
Proudly supported by: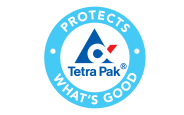 Waste Audits
Designed to help schools achieve their goal of reducing waste going to landfill.
Students will assess their school's waste production, identifying major sources, types of waste produced and evaluating the school's current recycling programs.
Teachers will be provided with a comprehensive resource booklet to guide them through the steps leading up to the audit, where the EnviroMentors® will visit
the school to guide students and teachers through the waste collection day,
Contact us for more information about OOSH and Preschool Workshops, Community Education events or adult education.
NSW And Australian curriculum links for each module can be found here