NSW's leading incursion-based environmental education service.
Since 1994, EnviroMentors® has been the country's leading mobile incursion-based environmental education program, reaching every corner of NSW with sustainability workshops.
EnviroMentors® modules provide a range of education services to improve community awareness and engagement on local sustainability issues and initiatives. Like other KAB NSW programs, EnviroMentors® focuses on motivating communities to participate in simple and practical ways to improve their local environment. Our team are qualified educators as well as experts in sustainability.
The EnviroMentors® program offer a series of different workshops that cover a range of current environmental issues. All modules are designed to engage students through movement and fun activities.
All our EnviroMentors ® workshops are designed to encourage students to become environmental stewards in their households, spreading the message to the wider community. The pace of the workshops is mixed by incorporating games, kinaesthetic learning and props to keep children engrossed and actively engaged.
Modules are tailored for each learning stage, from preschool to Year Six (ages 4 to 13).
Workshops run for 45 minutes to an hour, with educators conducting up to five sessions per day. Schools receive a pack which includes follow up resources.
WASTE DISPOSAL AND MINIMISATION MODULES
We offer three focussed modules on the issue of waste management, waste reduction, correct bin use and recycling:
CATCHMENT HEALTH AND LITTER MODULES
Covering stormwater systems, pollutant and litter travel through local catchments and the environmental consequences:

Positive strategies to prevent stormwater pollution are developed as students learn the difference between sewage and stormwater systems, common pollutants and their environmental implications and a deeper appreciation of the part they play in their local catchment.


The environmental and social impacts of littered spaces is investigated as well as developing an in depth understanding of how litter travels, especially through stormwater systems. Students will understand how interconnected their surrounds are with the far-reaching implications of litter.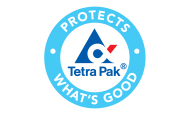 Students will learn fundamental lessons about disposing of the organic waste they generate – both at home and school. They will learn that their old food scraps and garden waste are a valuable resource which can be used as fertiliser. They will look at the benefits of using this resource, exploring composting as an environmentally sound alternative to reduce organic waste sent to landfill.
For all education enquiries and information about OOSH and Preschool Workshops, Community Education events or adult education, please contact Hailey Durham.